This Web site was designed using Web standards.
Learn more about the benefits of standardized design.
Quick Links
Main Navigation
Top Stories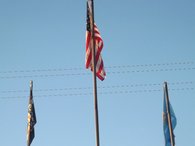 Students from Caney Valley met at the Flag Pole in front of the school this moring in observation of the "See You at the Pole" day. For the last 25 years, See You at the Pole has been about one simple act—prayer. SYATP is still about students uniting themselves in prayer before God interceding for their generation. SEE YOU AT THE POLE day is on Wednesday, September 28, at 7:00 a.m. local time. All around . . .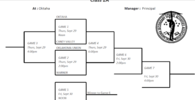 The High School Softball team will start Regional Tournament play on Thursday at Oktaha. They play in Game 1 at noon against Oktaha. The winner will advance to play in Game 4 on Thursday at 6 p.m. and the loser will play in Game 3 on Thursday at 4 p.m. http://www.ossaa.net/docs/2016-17/FastPitch/FP_2016-17_2ARegionals.pdf
Current Highlights
....the Activities Calendar is the Answer